Certainly you have heard of the blog
Joyshope
, no? If you haven't, then you are so missing out! :) You need to hurry over to her blog by clicking
here
, bookmark it, and then, come back! Her blog is great! She blogs about anything from quoting phenomenal Bible verses to sewing pretty things, tutorials, giveaways, and more!!! Oh, and we can not forget about her 3 BEAUTIFUL little girls!!! Go see for yourself. They are darling.
The funny thing about Julie [said blog's owner] is that we went to the same high school! Her husband was in the band, The Supertones. My best friend at the time and I used to go to a lot of Supertones concerts! Julie knows a lot of my friends from high school too. It totally cracked us up to find out how small this world really is. I follow Julie on Twitter, and she follows me. We tweet back and forth to each other daily, and we had a nice phone conversation a couple of weeks ago. It's so fun reconnecting! :) Julie, I look forward to many more phone conversations for years to come!
Today, Julie has offered 1 person ANY ONE THING in her shop! Ummmm, awesome, right? You bet! She makes to totally awesome, Messy Flower Headbands, pins and clips!!! Tell me you've see her shop!!! No? Well, you will after today!
Check out some of her messy flower designs! She even has one named Zoe!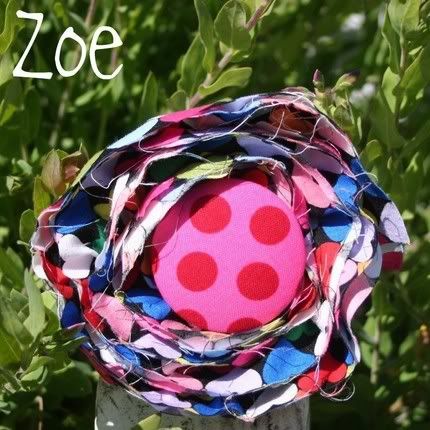 There isn't an Angelina, but Angelina's middle name is Skye...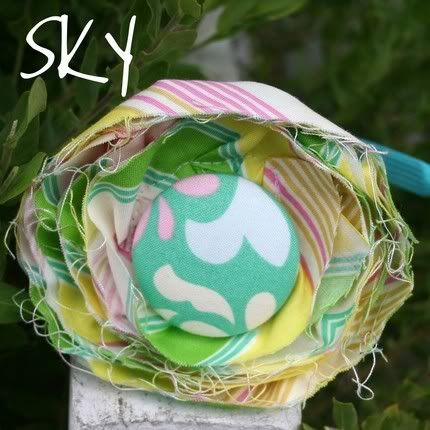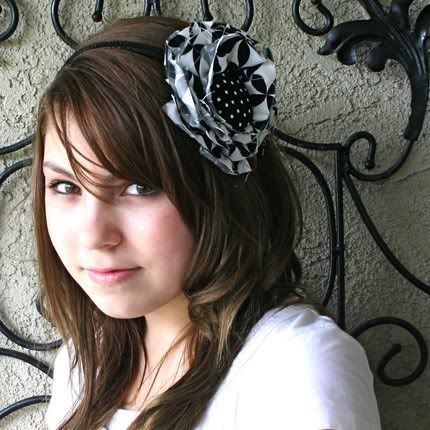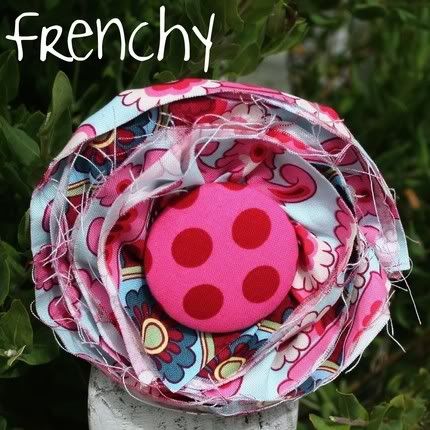 My girls would love these! Heck they would even look fab on YOU ladies!!!
She even makes signs!! I love them. :)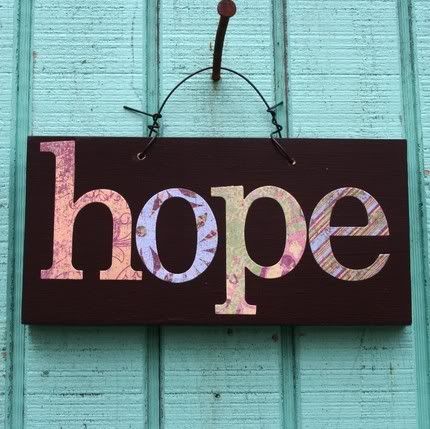 I know you are all hopping up and down in your seats wanting to figure out how we play this little giveway game here on, The Benner Daily, aren't you? OK, I won't make you wait any longer. ;)
You don't have to participate in everything... if you just want to leave a comment, that is fine too. :)
1. Visit her
shop
. Come back and let me know your favorite item.
[this will truly be a toughy!]

2. Visit her
blog
. Leave her a comment.

6. Let all of your Facebook friends know.
8. Tell me how long you've been following my blog.

GIVEAWAY ENDS ON SATURDAY MORNING - AROUND 11:37 IN THE MORNING.
[mountain/pacific standard time]
OK, get to entering! ;) New camera strap slipcovers are in my shop NOW!!! Check them out
HERE
. Also... Julie is doing a giveaway for a camera strap slipcover over on her blog!!! You'll see when you get there. ;)
xo
,
Shealynn