Hello!!! Sorry I have been so lame about posting on my blog you guys! I will be better once I get caught up around here. :) I have been so busy making these...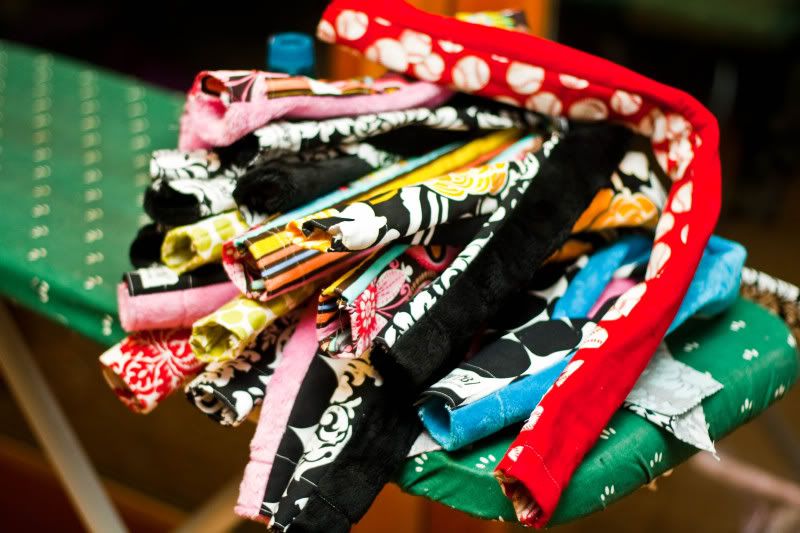 that I have neglected this blog. :( Thanks for sticking around, though! That means a lot to me. :D
So... last weekend my wonderful husband moved all of my sewing stuff to the garage. So, I now have my own space!! Welcome to my new garage studio... please keep in mind that it will begin to look better. LOL! Right now it's pretty bare, except for the GQ mag with Robert Pattinson on the front, my skein on fantastic yarn, and a picture of my girls... I need to find my pictures of Mike to add up there too. :) I also plan to paint my peg boards turquoise...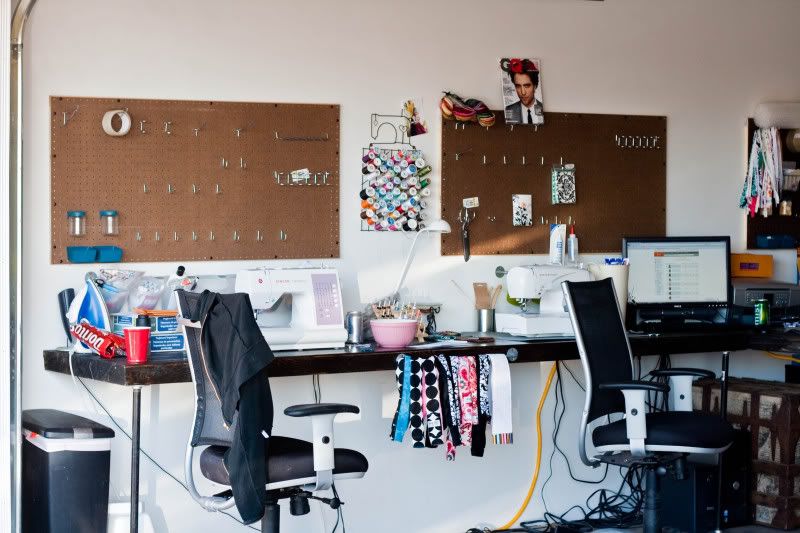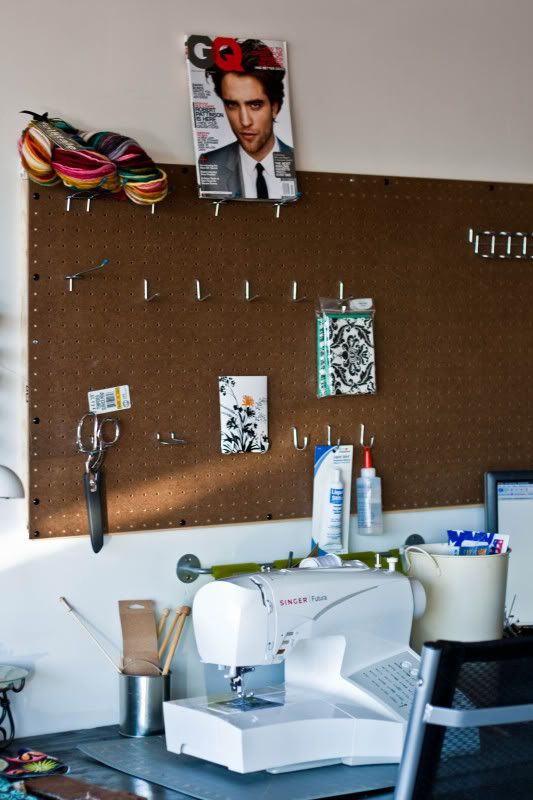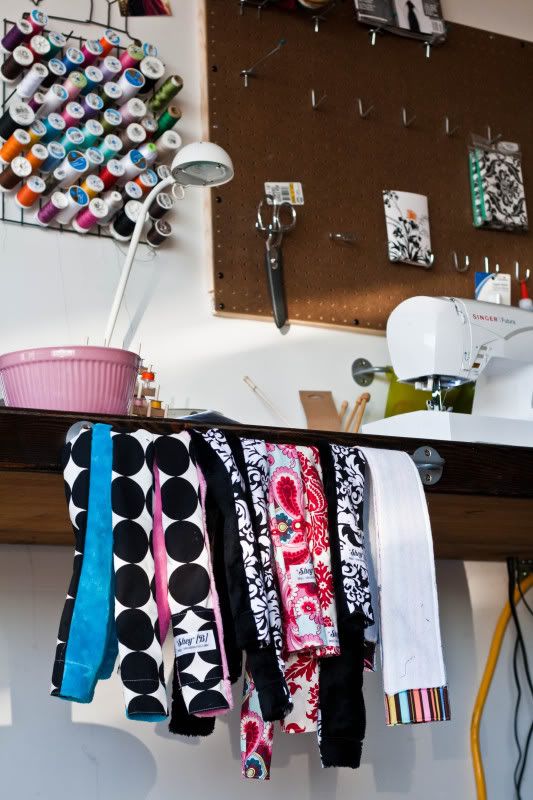 I will take more pictures once it's more done. :) Last night Mike put up a few pendant lights over our workspaces! It's looking great! I BIG BIG BIG thanks to my wonderful husband! He even swept and mopped that GARAGE for me! LOL! What a guy! :)
Oh, and here is that fantastic rainbow yarn I was talking about...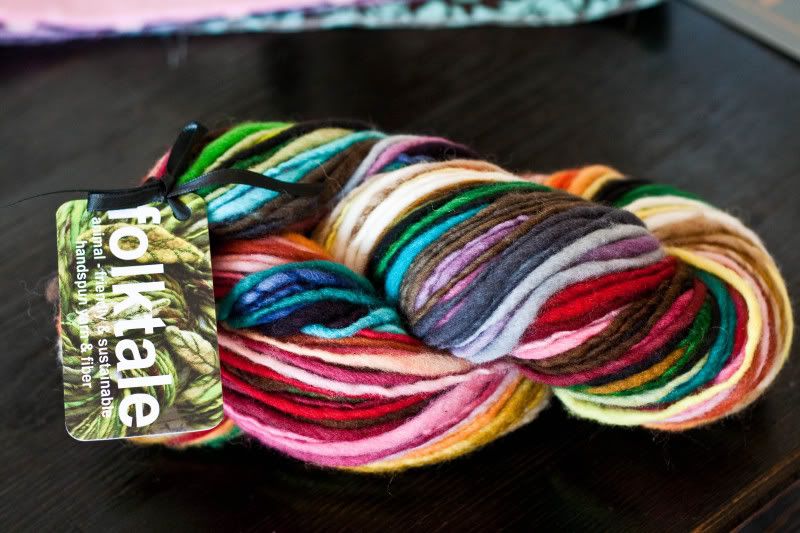 I saw it in
this
etsy shop, and HAD to have it. :D I have plans for it.
Well... sorry to say, but that's all for now!!! I will be back soon. Oh... no giveaway this week... I have a terrible headache, Zoe has a cold or something, and I am just really swamped... but, next week for sure. ;)
Please tell me what you've been up to!!! I do love hearing from you all. :)
XOXO
,
Shealynn