We are working on Part 3 tonight! If you have questions, suggestions, please see
this post
... Thank you for visiting!
Let's talk about the realities of owning your own business. For this post I have asked the input of others. Those others will be kept anonymous. Thank you to those of you who asked questions, and told me your thoughts!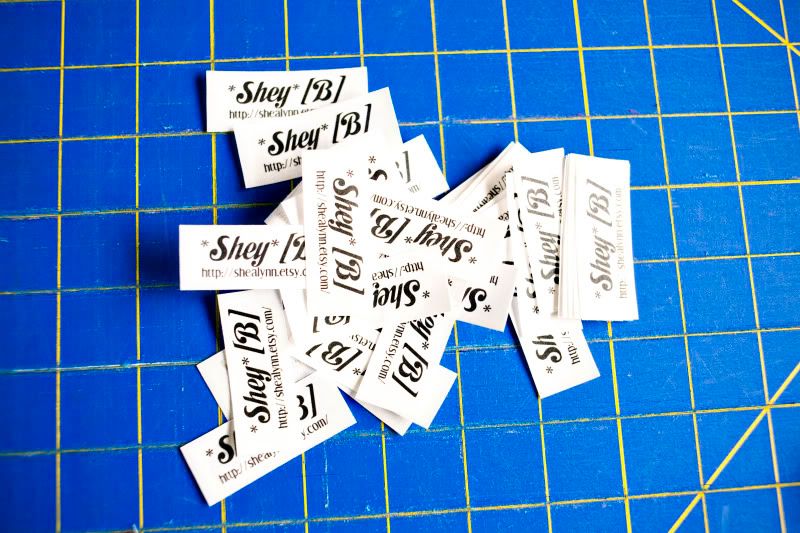 Lets talk advertising again. I am finding that so many of you have a hard time figuring out where to advertise and how much to advertise. I don't blame you! This can be so daunting! What I did was test the waters with advertising. I didn't have a lot of money to spend on advertising, so I started small and worked my way up. I can't tell you where to advertise, but what I can tell you is that once you test those advertising waters, you will find you niche. Meaning, you will find where your advertising pays off. Whether it be mom based blogs, crafting blogs, etc. Remember, advertising may not always work, but to me, it's been worth the risk.
Another question from someone was asking about advertising or soliciting business in person. I am not really experienced in this area, but my husband is, so I asked him...
"Perfect your
elevator pitch
. Meaning. Learn how to sell your product in 30 seconds or less. Or 130 words or less. If you can't do this, then that is the first thing you should work on."
"If you're looking to sell to locals in your community, then you need to get on Twitter. Look for people in your area that have similar likes and dislikes and follow them. Twitter is the easiest way to do this and the fastest."
"If you are shy, then perfect your elevator pitch. Once you've perfected that, then you'll need to work on engaging people in public in a conversation. It doesn't need to be about your business, it can be about anything. This gets you out of your comfort zone and gets you comfortable talking to strangers whom you wouldn't normally talk to.
You know those people at the mall kiosks that try and get you to try their free samples? Well, when you're at a trade show or a craft show, become that kiosk worker. Engage people walking by your booth, or you could miss a potential sale."
I couldn't have said it better. He is so good at business! My husband has even more input and advice coming up! Stay tuned.
When I say realities of a business, I am talking the whole shebang. With owning a business comes tough things too. There are a plethora of rude people out there just chomping at the bit. Or so it seems. When you own a business, you need to know that people will be rude to you. It happens to everyone. Getting a tough skin is key. Otherwise, you'll end up taking every. single. thing. personally. This can lead to discouragement and failure. I have had many bad things said to me. I did take it a little personal at first, but realized after talking with my husband and thinking it through, people are just mean sometimes. That's how it is. Now, I just let it roll right off my back. I don't care anymore what someone says, because it's really just a big waste of time and energy. Spend that energy working harder, rather than fretting over or crying about what has been said to you. I know this is easier said than done, but it is SO so important to remember!
Loving what you do. This is a must. Now, I am not talking about always loving it. I mean, there are going to be points where you are going to go through a blah slump. This is normal, and I think it needs to happen sometimes. Sometimes those blah times bring about incredible inspiration, which in turn brings you right back to the Aha! times where you love creating again because you took a break. Breaks are not bad. When deciding what you want your shop to house, make absolute sure you love it! Because if it's popular, you are stuck with it! :)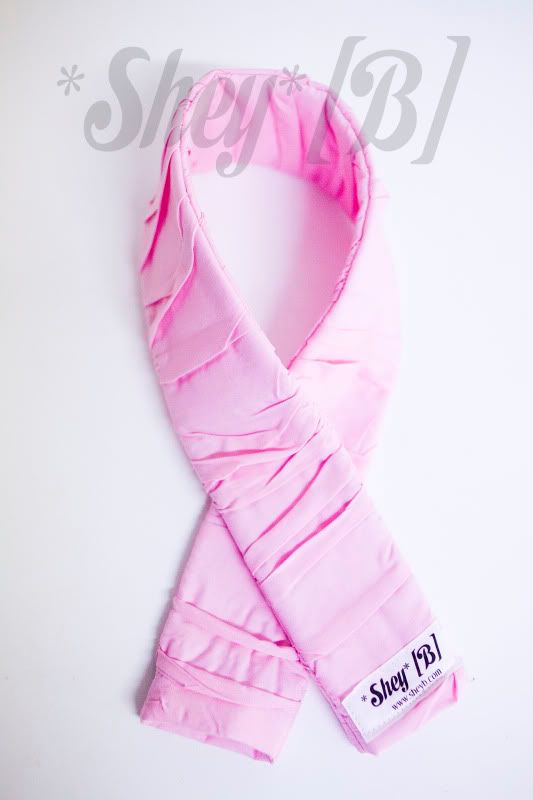 Remember this. If you're product(s) become very popular... you now have to figure out how to manage your time. Especially if you have children. If you don't have kids, then figuring out time for creating is just so. much. easier!!! Kids throw in a whole new level of hard to your business. Balance. That is something I still haven't perfected, but I work on it daily. I doubt I will ever perfect the balancing act, but trying is good. If you have a supportive spouse, then discussing times that you need to create will be worth your while. Make sure you go in your space, and either close the door or make it clear to everyone that it is your time to create. It might be a struggle at first, but keep working at it until you have found the best time and way to get time for your creations.
Someone brought up an enjoyment of getting to know their competitors... knowing your competitors is a toughie, because in one aspect, you may be gaining a new friend or a mentor. But in another aspect, you could be gaining frustration. . . . which brings me to my next topic, and where my very knowledgeable husband comes in.
Because this is a sensitive subject for many, I asked him to write up a little about this next bit for me. It's all about copying. When you've found your things being copied, etc. Take it away, babe!
"
We have all heard it before imitation is the sincerest form of flattery. And while a pretty accurate statement to many business owners it can also be the biggest cause of stress. The type of stress that is caused when a competitor releases a very similar product to the one you offer. While I agree at first this can be unnerving, you really should be honored and more importantly excited.
I know what you are thinking, "Excited?!?!? I am going to lose sales
now." Yes, you probably will a lose a couple, but that is okay,
because you are working on the next version of your product or
creating another product to add to your arsenal. You are actively
doing that, right? You see, I get excited when I find out a
competitor has been spending their time merely trying to catch up with
me and not coming up with their own ideas to outpace me and set
themselves apart. As long as they are busy mimicking your every move
they will ALWAYS be in second place and you will be free to innovate
What happens when one of your competitors does actually innovate and
release something before you? Well, don't get stuck being in second
place. You don't want to get caught in that trap of mimicking their
every move. INNOVATE! CREATE! BREAK DOWN BOUNDARIES! This is when
you rally the troops and get back to why you started your business.
You saw a need not being met and you pounced. Take a deep breath and
find the opportunity to meet that need again. With good marketing you
could even create a need that wasn't there to begin with. This part
of business is actually why I love running my own businesses. The
challenge of seeing a problem and create the best solution for that
So next time a competitor copies you send them a bouquet of flowers
with a Thank You note and continue to create products that keeps them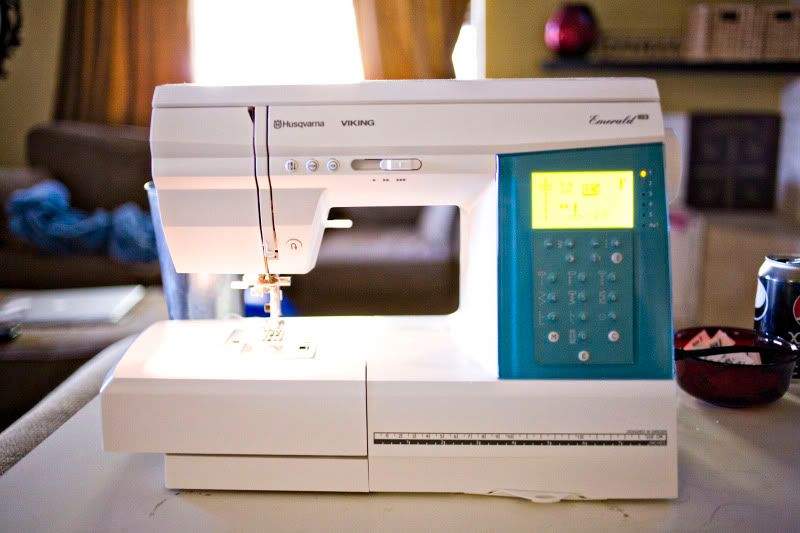 Isn't he awesome?! He is so so knowledgeable, and he is ALL MINE! hee hee hee. :)
My 2 cents on this. Do not ignore your competition! Check them out. See what they are doing. Do not copy what they or others are doing... make something better! Perfect what you are doing, and perfect it again! Make it better! Do your research.
When I came up with my ruffles, I did hours and hours of research. I searched and searched the web, etsy, and other places to see if there were ruffles on camera strap covers... there were NONE. That is how I knew I was about to create something *new*. Get inspired! Look around you. A new design could be right before your eyes. DO NOT be afraid of competition! Competition should just make you want to work harder, and be better! And that's a good thing.
Part 3 will be next week! If you're wanting some questions answered in the next installment, please email me! shealynn AT gmail DOT com - would love to help, or have my husband help if we can! Maybe this should be a husband wife series. ;)
I sincerely hope this was helpful to you! Leave your input in the comments. As always, I love to hear what you have to say. Even if you disagree. Just be nice about it. ;)
Now I need to prep orders for tomorrow.