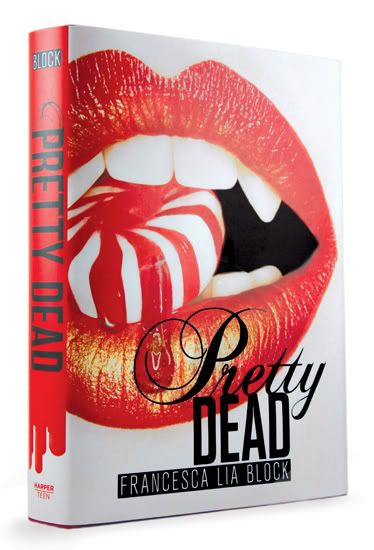 Pretty Dead
By:Francesca Lia Block

Book Details:
Reading Level: Young Adult
Hardcover: 208 Pages
Publisher: HarperTeen
Release Date: September 22, 2009
Language: English
______________________________________________________________
First thing I will say... I Love the cover of this book. I personally don't mind if the cover isn't attractive, but if it is, then I get excited. I am just like that. However. If the cover isn't all that great, but I read the back or the inside jacket and it sounds good... then the cover be damned! I am reading for the content, not the cover. ;)
Here is my summary and take on Pretty Dead...
Charlotte Emerson isn't your normal vampire. She was changed at only 17 years old. Before her change she was coping with the tragic and sudden death of her brother. The very handsome William shows up in Charlotte's life promising her everything, but she ends up only with regret, and loneliness. William was her maker, but she grows to hate him.
Now living on her own, Charlotte, attends high school and soon meets her best friend, Emily. Emily, among everyone else, is jealous of Charlotte, because she has everything. Beauty, money, a huge house over looking the Pacific Ocean, fabulous clothes, and more. Charlotte wishes she could be more like Emily... a human.
Charlotte then meets Jared. They are both dealing with a death to someone close to them. This death affects Charlotte. She starts noticing that a finger nail has chipped, she gets a zit, she can cry, and her cheeks blush. All of these things do not happen to vampires.
She and Jared are spending more and more time together and soon, they're falling in love. But, a vampire can not feel love...
That's when Charlotte thinks she may have been given a 2nd chance at mortality.
****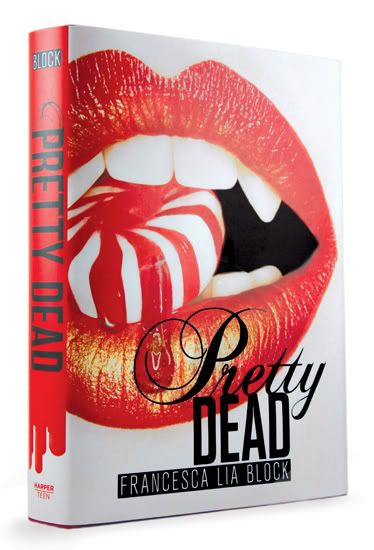 A few things. I felt that this book was too short. It needed more. I felt like it was too rushed in some parts, and I felt super confused at parts in the beginning. Not knowing who people were, and then finding out too much later. Charlotte should have been better characterized. You hardly get much information on a lot of characters in the book, and are left wanting to know those characters more. All in all, I liked this book, but I really feel like the author could have spent more detailed time on each character so we as readers could have gotten to know them better, and could have a better understanding of how they think, and who they really are.
I give Pretty Dead a 3 out of 5 stars.
***
Please comment on these posts so I know if these reviews are giving you good information or not. Are they lame? Too much info? Not enough?
Thanks for taking the time to read this book review!