We here at the Benner household hope your Christmas is full of Joy, Love, Presents and Fun!!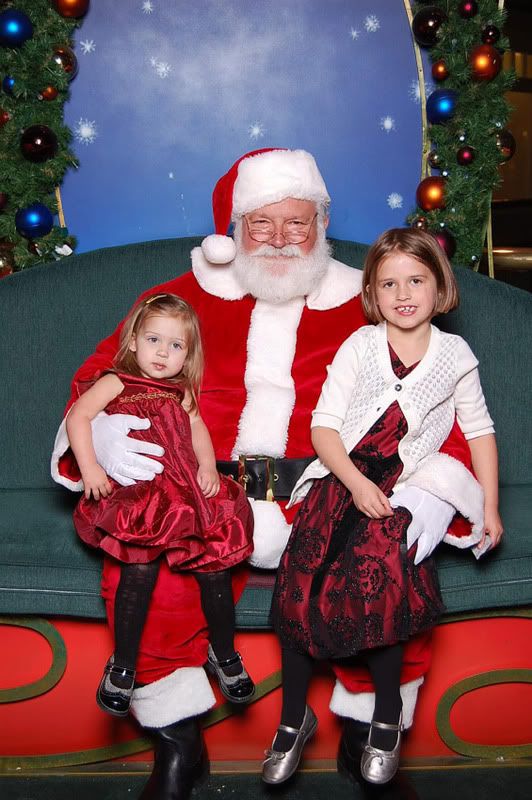 -----------------------------------------------------------------------------------------------------------
Since we open all of our presents on Christmas Eve, and the kids have already opened Santa's gifts, I can blog!! Finally!! LOL. Here are some pictures and some reveals from the last couple of days!!!
Every year around Halloween, I buy white pumpkins. I Loooove white pumpkins just because they are outside of the norm. And, they're just cool. :) My grandma and I were talking one day about them, and she gave me this really great idea ...
Pumpkins turned snowman!
I also finished making these for my girls....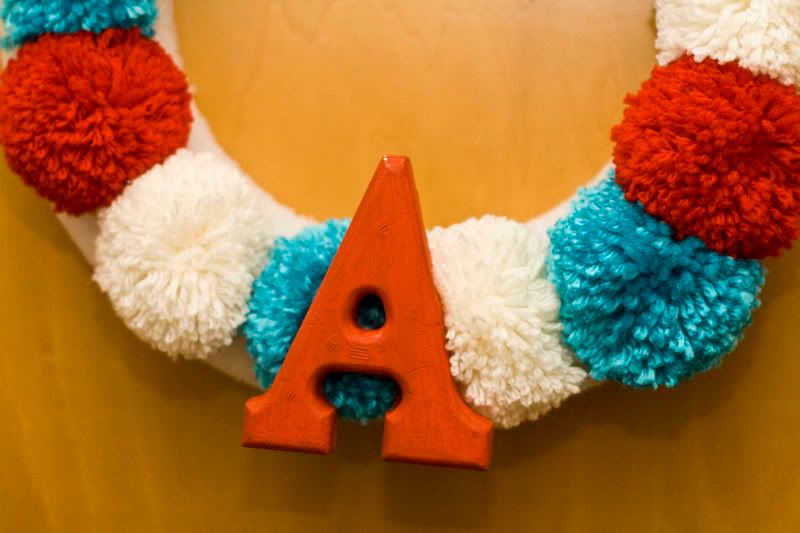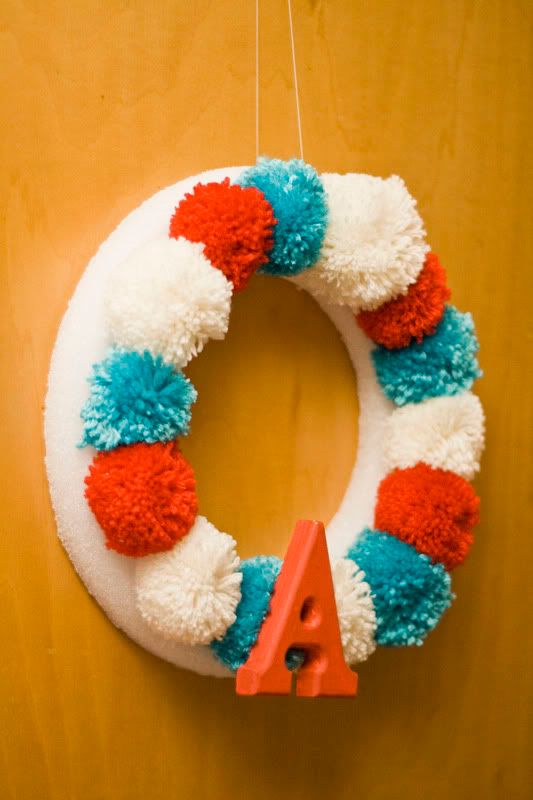 That one is Angelina's. I finished them 2 days before Christmas! ha ha. I guess that is what happens when you have an extremely busy Christmas season, i.e. selling over 100 camera strap slip covers in less than 2 months. ;) They are not complete, but will be next year. Zoe's is the same, except she has a Z instead of an A, of course. ;)
And those sneak peaks... well, I can reveal that now!! Here it is ...............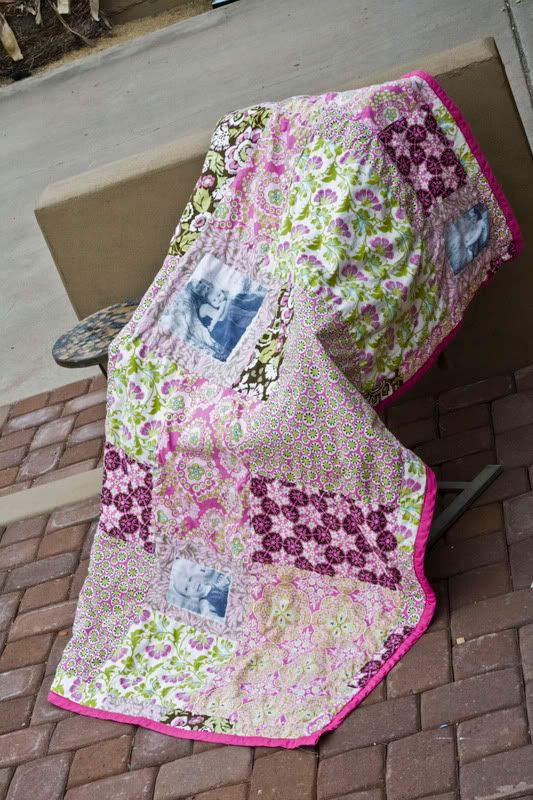 A quilt for my Mom!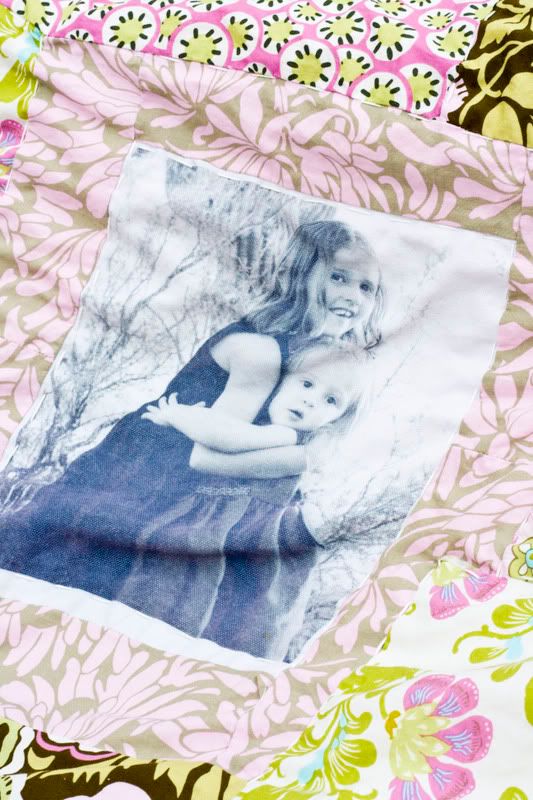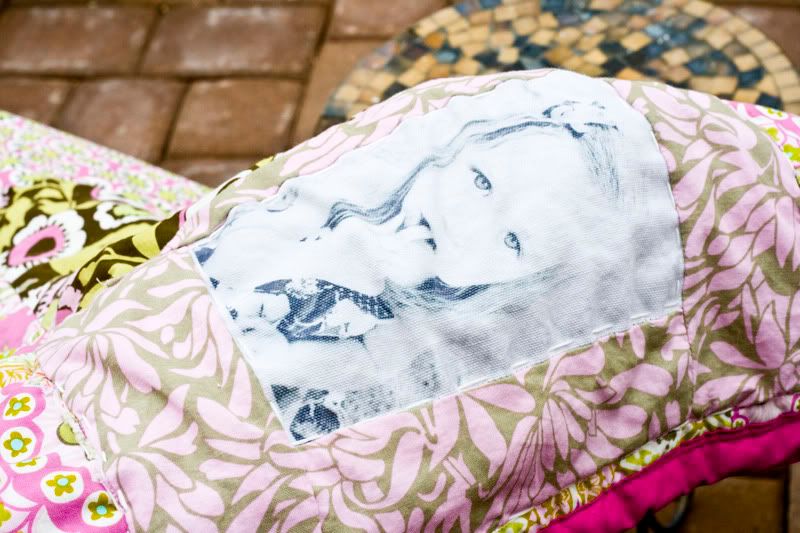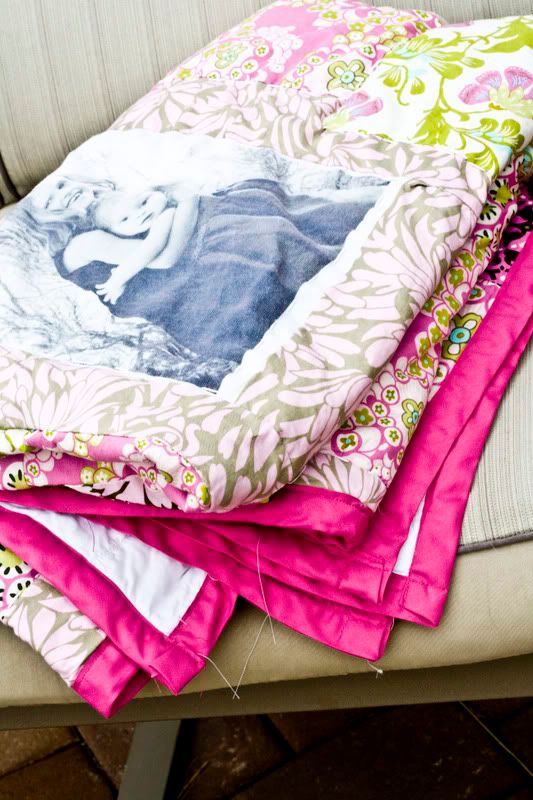 After making this quilt, I swore that I will not make another one. At least not a big one... a doll sized one, and that's it! LOL. I had a lot of problems with this one towards the end, but my mom LOVED it, and cried. ;) So, it was perfect. ha ha.
I did manage to find some spare time to finish wrapping all the gifts...
And I took some pictures of the girls playing around yesterday...
Zoe LOVES wearing Angelina's shoes... and as you can imagine, they are all HUGE on her...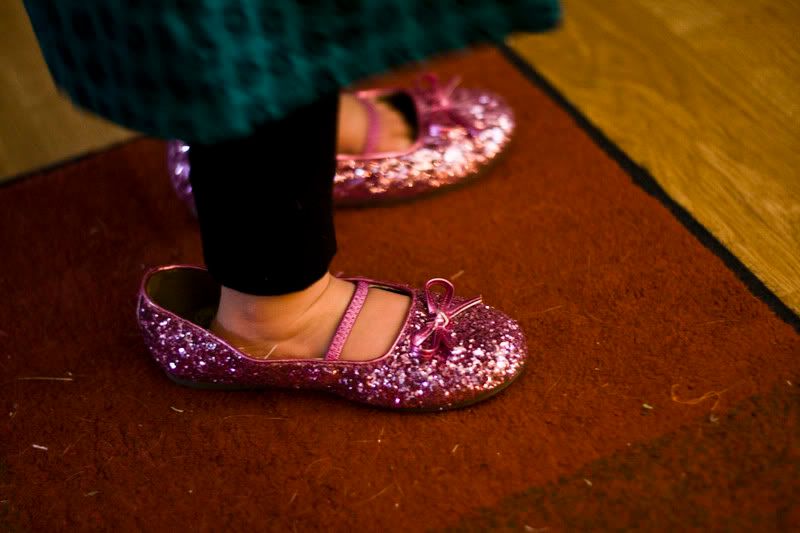 My girl loves to pose. LOL.
Mike made my FAVORITE soup of all time: Chicken Chowder. [a recipe from Cooking Light - we have made every year for 5 years now].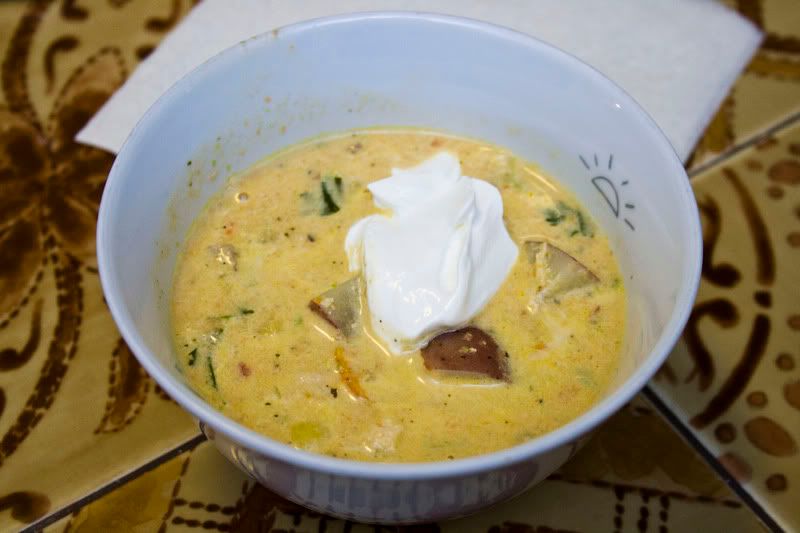 He also bought me my favorite beer of all time...
Lindemans - Framboise
. YUMMMMM!!!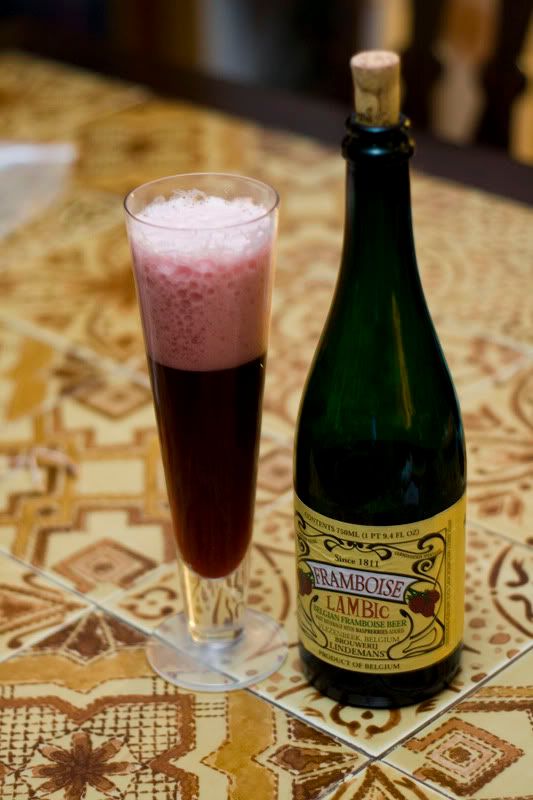 I made Zoe an owl for Christmas -- She is REALLY into owls lately. So much so, that we are going to mix them in to her room decor.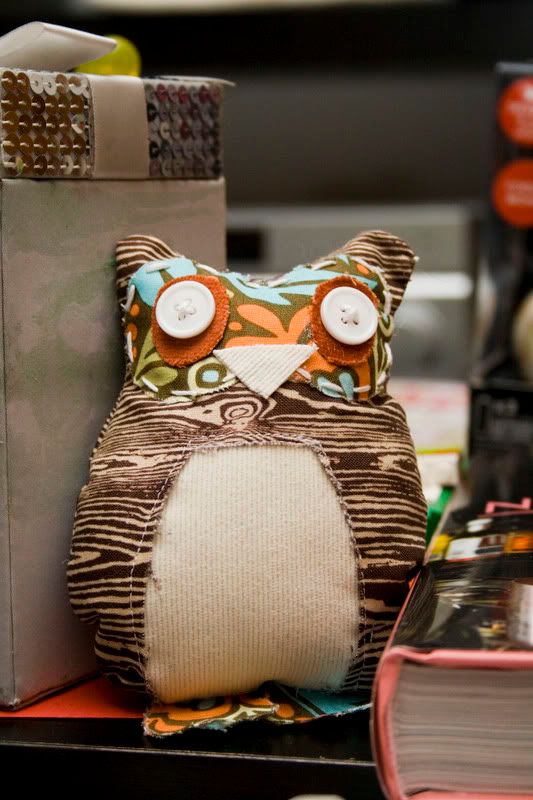 The owl turned out REALLY cute!
Here is a picture of my husband. :D He is so handsome. *Swoon*.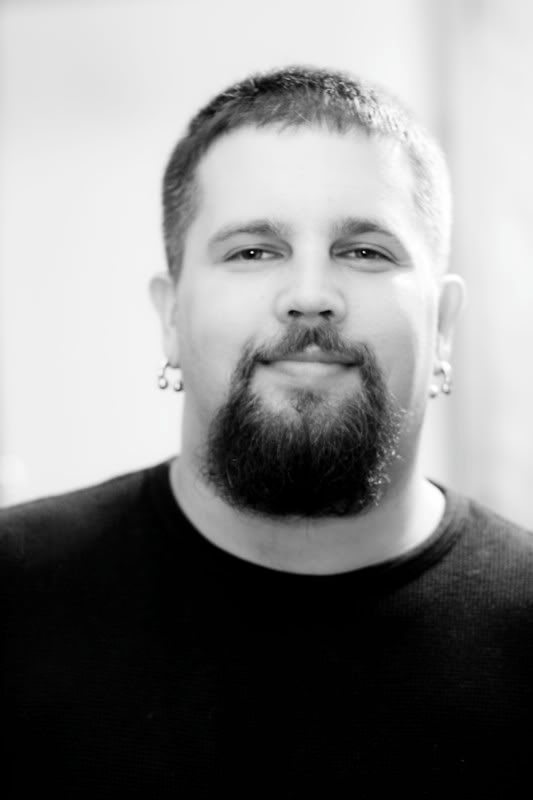 And a picture of me, with my gift from Zoe:
Nigella Express
.... I LOVE her cooking. This doesn't make me want to promise that I will be cooking dinner every night, though. ;)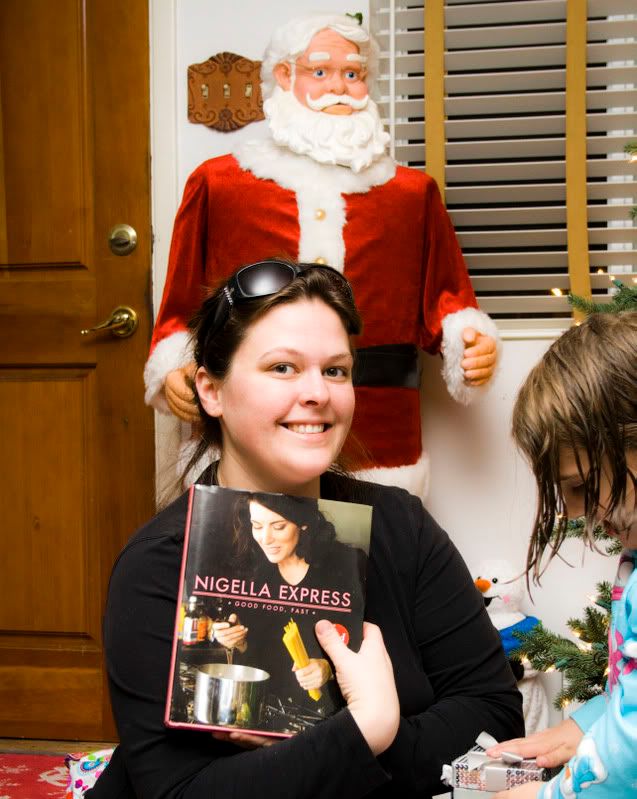 I enjoyed sitting by the tree last night, drinking my Framboise and reading it.
And, Angelina's gift to me: An iDog. LOVE it! I have liked these things for a long time!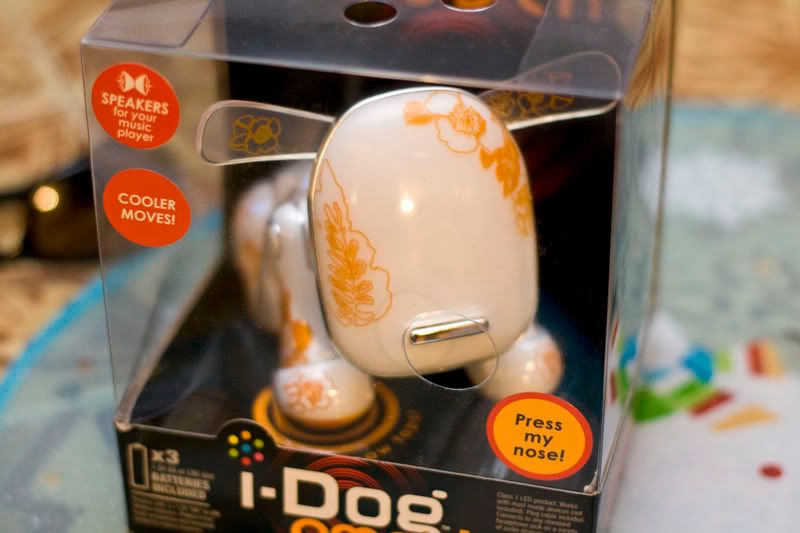 And, lastly for today... Santa's plate: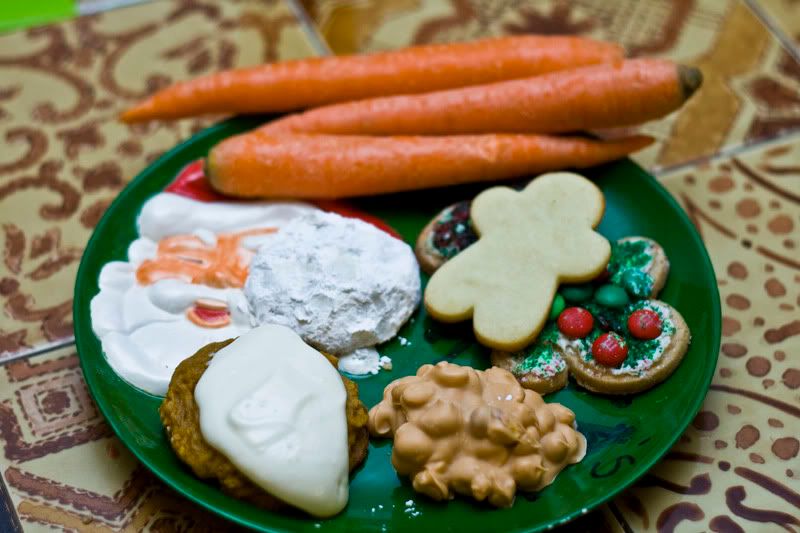 Have a great day! Merry Christmas again!
xoxo,
Shealynn
P.S. I will be back tomorrow with pictures of the girls and their presents. :) They got a lot of stuff, and they seem to love it ALL. Goal achieved. ;)