Last week's giveaway winner is actually this weeks giveaway host! How funny is that? ;) So, while you are enjoying entering this giveaway for a chance to win not 1 but 2 prizes, I will be in the corner crying. I just finished the 3rd book in the Vampire Academy series, and the 4th book doesn't come out for another 2 weeks! :( Boo hoo!
OK, back to the matters at hand. ;)
Denise of
Polka Dot Moon
[jewelry, etc.] and
Wild Moon Studio
[scrapbooking tags and embellishments & more] is offering 1 winner TWO prizes! How fabulous is she? Go check out her shops! She makes great scrapbooking tags and embellishments, and fabulous jewelry!!
Here is what's up for grabs this week!
A pair of beautiful earrings AND some super cute tags!
\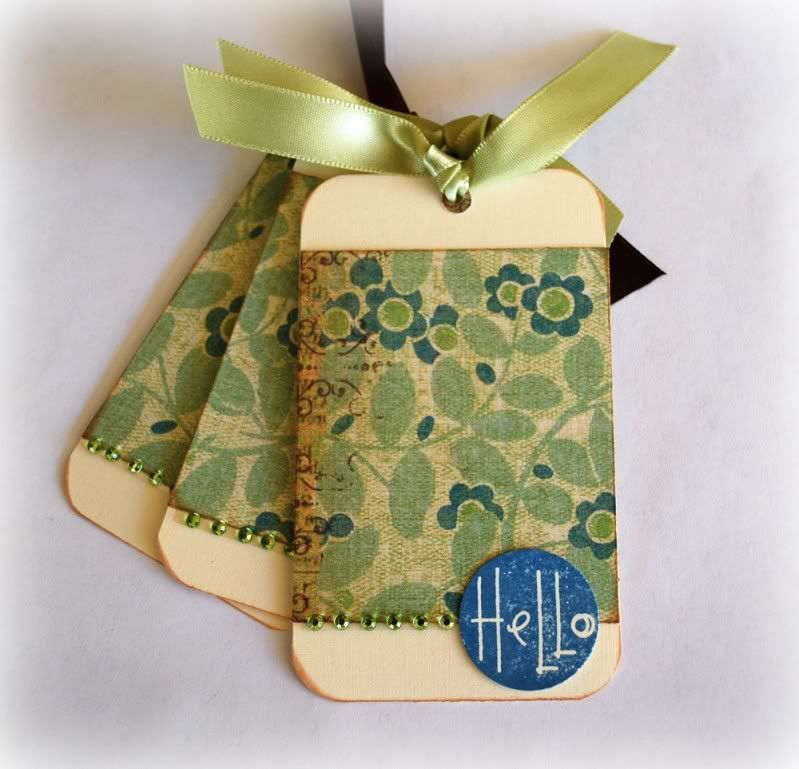 This is so nice of her! Not often you get TWO gifts! :)
Leave a comment for each one!!
And PLEASE remember to check back here to see if you have won! If you win, you must send me an email claiming your prize.
1. Visit Denise's shops, here & here. Come back here and tell me what else you love in her shops.
2. What is/are your favorite blog(s)?

3. Visit Denise's blog. Leave some comment love.
5. Blog about the giveaway.
7. Tell your vast network of Facebook friends.
9. Follow my blog.
10. Grab my blog button and/or my shop button over there ------> link me so I can see! :D




This giveaway will end NEXT WEDNESDAY!






Have a fabulous day!