Comments are now Closed!!! Winner will be up very shortly. :)
Woo Hoo!!! It's Giveaway Wednesday!! Aren't you excited? I am! And, I got this post up at midnight! Certainly earlier than any other time. Maybe we could call that "on the ball". ;)
We have a fabulous giveaway for this week!!! Sonja the owner of the Etsy shop,
Soduel
is giving away the CUTEST thing!! Want to know what it is? Of course you do...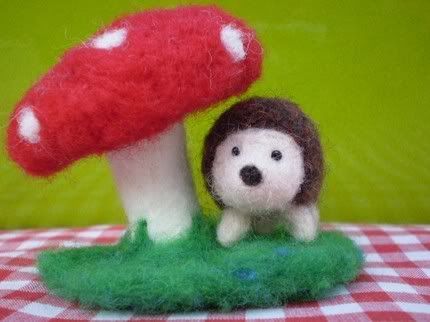 Is that super cute, or what??? Sonja makes THE CUTEST felted animals EVER!! Remember my chicken? Let me remind you...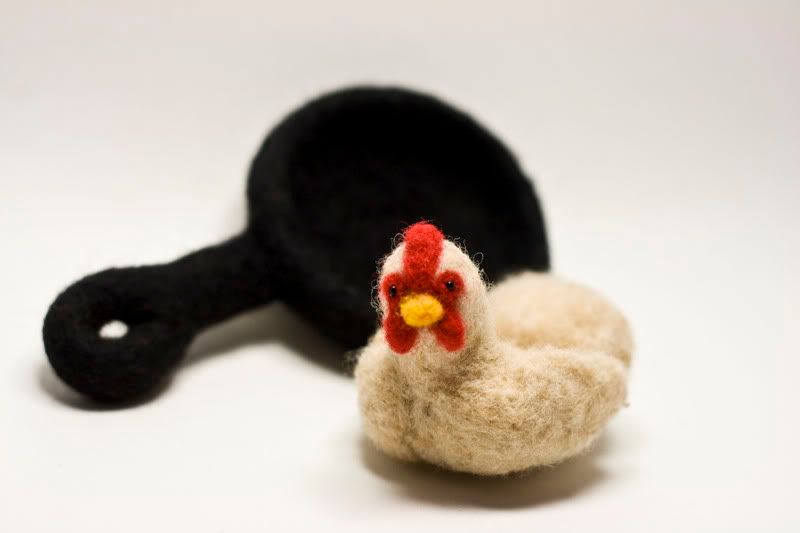 Yes, that's him! :) He is PERFECT!!! Everyone should have a felted animal... at least I think so. If hedgehogs aren't your thing... go purchase one of the MANY others she has available. I want one of
these
or
this
. :) She takes custom orders too!! I had her custom make the frying pan for me. These make great gifts as well, so if you know someone who will want this, enter the giveaway too!!!
OK, so you want to know how to enter, right?
1 blog point for just leaving a
COMMENT
.
2 blog points added for
FOLLOWING ME
! You all know how much I love blog friends! ;)
3 blog points added if you
BLOG
, or
TWITTER
about this giveaway! If you do blog or twitter about this giveaway, please enter your name and blog/twitter address in Mr. Linky below instead of commenting in the comments. :)
Giveaway
ENDS
Saturday
NIGHT
at
MIDNIGHT*ish
Arizona Time [mountain time].
Tell All Of Your Friends!!!!
If you're new here,
WELCOME
!! Grab a cup of coffee, cocoa, tea, or soda, and feel free to look around!! :)
XOXO,
Shealynn
P.S. If you have an Etsy shop, and would like me to do a giveaway for you, please email me: shealynn AT gmail.com - I would love to host one for you!! :)
P.P.S. If you're interested in advertising, please email me: shealynn AT gmail.com