Hey all! I have blogged a lot! LOL! I wanted to let you all know that we will be having our blog discussion #1 this Thursday starting at 7pm Pacific Standard Time [when do the clocks change? Anyone know? We don't change out clocks in Arizona, so I don't know when it happens anymore]. I might be doing this discussion via UStream as well as Twitter. But, for now, just count on Twitter.
Some of you aren't wanting to use Twitter, which is fine, but it's the best way to have our book discussion live. It also allows everyone to give their responses right then and there rather than leaving tons and tons of comments in response. Twitter is free. It's easy to sign up, and even if you only use it for the book club discussions, it's worth it. I highly encourage you all to sign up for it and join in Thursday's discussion of chapters 1-17 of Shiver.
Remember... when writing any post about the book club, save room to type #TBDbookclub at the end of each message.
Welcome to all of our new members, and thank you to those of you that just signed up for Twitter! This should be fun. :)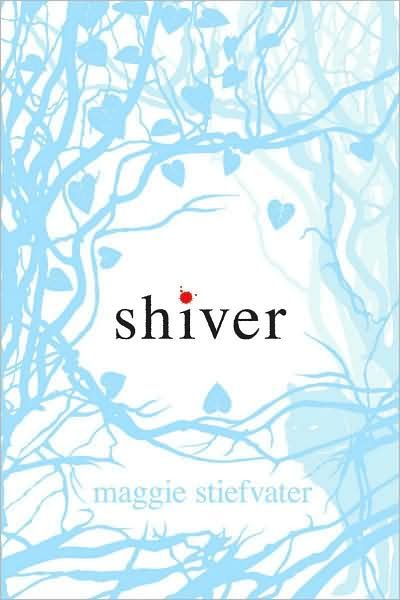 Also. Some of you have actually *finished* Shiver already! You're incredible! I was having a discussion with a few of you on Twitter today about possibly adding more than 1 book each month to the book club. A lot of you liked that idea. So. This is the plan. For those of you that would like to read more than 1 book per month,
Please
comment on this post... I will give you an "extra credit" book to read. :) Those that are participating will have a discussion of this book with me on a different day. More than 1 book a month actually works great, because as I mentioned before, a lot of books that we are going to read in the book club are the beginning of a series. So, we can read the sequels to the books and then discuss. How does that sound? Let me know.
For those of you that can only read 1 book a month, that's totally fine. We will still resume our weekly discussions on whichever book we are reading together. So, please know that I am not saying everyone has to read more than 1 book a month. That is not the case. Just those of you that know you can read 2 or more a month please comment on this post, and I can set you all up with another book to read. I will let you know of the other day of the week we can discuss it.
If you have questions, go ahead and comment here as well or email me... shealynn AT gmail.com
***Scroll down to read 2 book reviews I just wrote if you'd like***