Tangled
By: Carolyn Mackler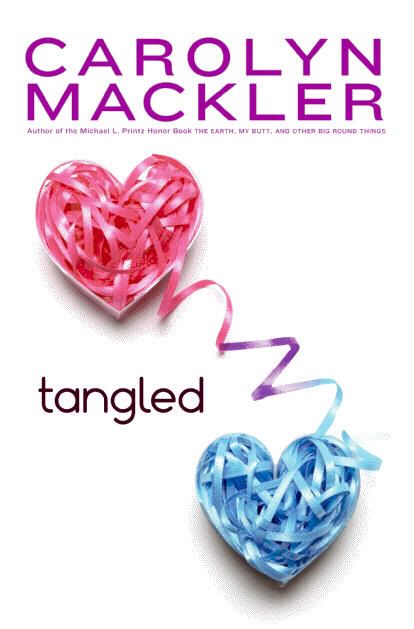 Reading level: Young Adult

Hardcover: 320 pages
Publisher: HarperTeen


Release Date

January, 2010
Language: English
_______________________________________________________________
1 place. 4 people.
Life is interesting. Sometimes events in our lives can make a huge affect on what takes place in our lives as well as others. Jena, Skye, Dakota, and Owen go to Paradise in the Bahamas for vacation.
Jena and Skye aren't friends, but their mother's are.
Skye is a beautiful seemingly perfect model type, she's an actress with a very bad attitude, and a big secret.
Jena is average with freckles, a curvy figure and shy personality. She cares for everyone, even if they don't care much for her.
Dakota is a jock, he's outgoing, a flirt, and incredibly good looking. He is also grieving. Lately, Dakota has a bad reputation of using girls.
Owen is Dakota's brother, and is also Dakota's total opposite. His life is online, he is extremely shy, nervous, asthmatic, works at a library, and a blogger.
1 vacation hot spot makes 4 people's paths cross. 1 vacation hot spot leads to life changing events, decisions, and consequences. 1 vacation hot spot causes 4 people's lives to become tangled.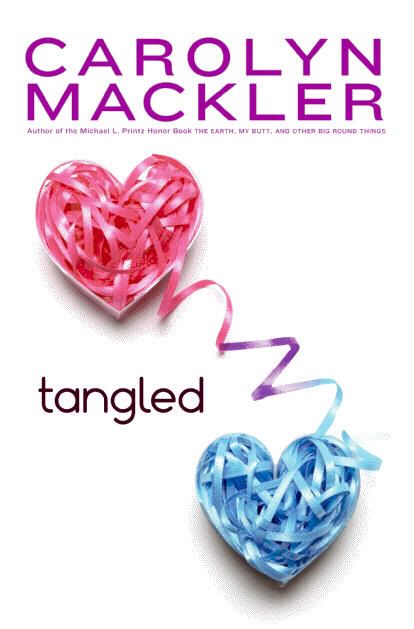 ______________________________________________________________
My thoughts...
I enjoyed this book very much! I love books that show when people's lives cross paths with each other, and the effects that happen because of it.
Carolyn Mackler wrote a very enjoyable novel about 4 people anyone can relate to, even if it's just a little bit. I loved reading how the character's lives changed, the risk that some took, and the love that happens to the ones that least expect it. This book is realistic, and shows the good side of people as well as the consequences that must be paid when these people make a bad decision.
Tangled isn't going to be out in stores until January of 2010, but I highly recommend putting it on your "To Read" list.
I give Tangled 4 out of 5 stars!