Scroll down to see if you won the Ellebows giveaway! And, stay tuned for a fantastic giveaway tomorrow! :)
I wanted to share some things with you that I am loving and things that are inspiring me lately... these are things that I want to do around my house... eventually. :)
***
Zoe loves owls. Loves them. Which of course inspired me to theme her room around these lovely creatures...
I love this ...
Pottery Barn never ceases to have fabulous decorative inspiration...
I want to make these owls...
I love them! Super cute.
I was going to make Zoe a quilt for Christmas, but a blog/Twitter friend of mine told me about this quilt at Target...
I just fell in love with it, and the colors are perfect, and better than what I was going to do with her quilt. I am super excited to get it for her... even though she doesn't have a twin bed yet, she sleeps in her toddler bed, but soon she'll have a twin bed, I think.
Not to mention, Target has some accessories to go with this set! Look at this Owl Bank!!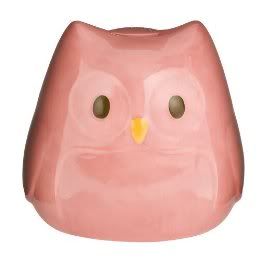 Or this cute Hedgehog!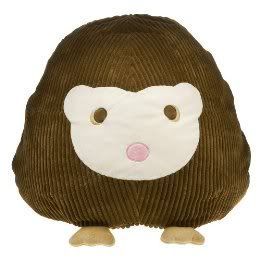 LOVE IT!
***
Amy Butler always has a boat load of designs, fabric and ideas I love...
I plan on doing this quilt for Angelina's bed for her for Christmas...
Cute pillow and color ideas!!
Halloween is coming... look how fantastic this setup is!
Now. Clothes. I am so inspired by these clothes... I want to make them all!
This yellow skirt... ummm... FABULOUS!
I am inlove with the top of this dress!! I wan to make flowers like that to adorn every shirt, dress, everything that I have or my kids have! Classy!
Ummm... self explanatory... The outfit... adorable. LOOK AT THE LITTLE GIRL! Doll face! I love Matilda Jane clothes! Love 'em. But, they are pretty pricey, so I result in drooling and wanting to make my own versions of those stinking cute clothes!
Oh heavens! I am dying here!
Not kidding! Dying of so much cuteness!
This tank... it's going to happen. I am going to make one with my own flare.
Phew! I am overloaded with ideas and inspiration! I love that!
Lastly... who would not want this in their house???
I mean seriously. Have you an idea of the hours of fun that would provide? You'd likely never hear from me again. Why? I would be forever drawing on the ginormous chalk board in my house. :)
What's inspiring you lately?