Yep! That's right! Mike and I have been married for

7 years

as of today!!! Wow! It's been an amazing 7 years - of course with it's hard times, good times, scary times, emotional times, memorable times, and unforgettable times!
Mike and I have been through a TON throughout our marriage, but we have grown stronger because of it. I truly know that I am the luckiest woman on earth to have found my

soul mate

!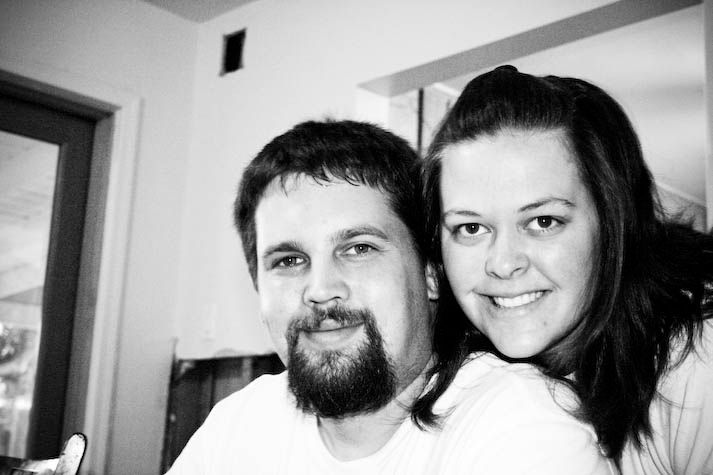 This picture is not the greatest... I look horrible! But, Angelina took it. :)
Here ya go Emily! A picture of me, and my husband. ;)
Happy Anniversary baby!!!

Here's to 70 more! ;)
XOXO,
Shey