COMMENTS ARE NOW CLOSED!!! WINNER TO BE ANNOUNCED SHORTLY!!!!
WINNER ANNOUNCED!!! CLICK
HERE
TO SEE WHO!
It's that time of the week again! You know... when you enter to win something really cool - for F.R.E.E. - right, I knew you'd remember. ;)
This week, we have something VERY cool to giveaway! So cool you just might be inclined to stand up right now, and do the Running Man or maybe the Moonwalk. ;) Want to know what it is? Of course you do.
Wonderfully Wordy Vinyl Lettering
for your home, office, kitchen, laundry room... or where ever else you can think of!!! I LOVE vinyl lettering, and therefore am super excited about this giveaway... maybe I will enter it too. ;) Kidding!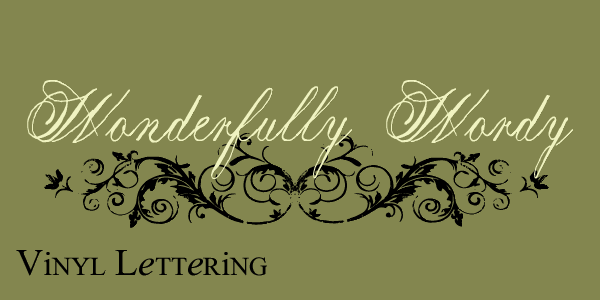 The owner of Wonderfully Wordy, is giving you a choice between THREE vinyl stickers!! You can choose any
ONE
of the
3 below
. So, here's how to enter: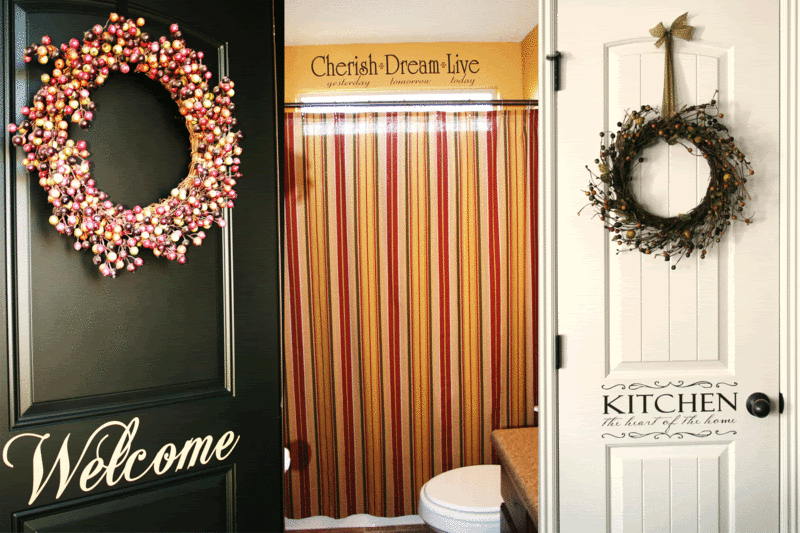 1 blog point for just leaving a
COMMENT
with the sticker of your choice.
2 blog points added for
FOLLOWING ME
! You all know how much I love blog friends! ;)
3 blog points added if you
BLOG
, or
TWITTER
about this giveaway!
Giveaway
ENDS
Saturday
NIGHT
at
MIDNIGHT
Arizona Time [mountain time].
Tell All Of Your Friends!!!!
XOXO,
Shealynn
P.S. Along with your winnings, you'll get a little squeegee from Wonderfully Wordy so you can easily put up your stickers!