This morning was cold. The loveliest feeling. I love cold weather!! So, I happened to notice that my neighbor had some ice on his roof.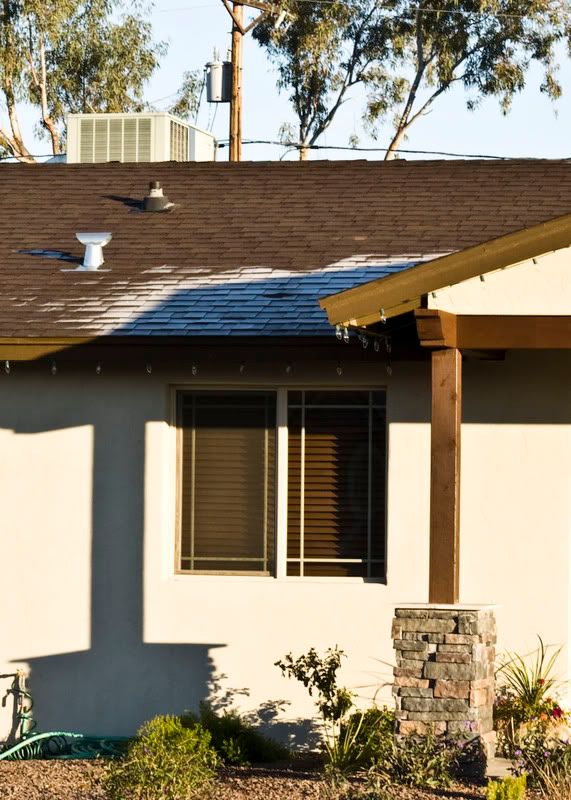 Many other neighbor's did as well. So, what else could I do? Snap a picture, of course! We live in Arizona! While it's not too bad living here, the summer... well... let's just say that I HATE the summer here. Yes, summer anywhere is not my friend, but it's JUST. TOO. HOT here in the summer. Thinking of summer heat just makes me want to pack up and move us all to Antarctica... OK, fine... Alaska! ;) Are you getting the gist of my hate for summer heat? ha ha!! OK, getting way off point. Anyway, the point of the picture is to remind me when it's 115 degrees outside, that it DOES get cold here, and to look forward to that. Not sure it will help, but, figured it was worth a try. It's either that, or rent a snow machine in the dead of summer and fill up my backyard. Hmmmmm -- that's an idea!! ;)
The other thing I DO NOT like here... the fact that THESE -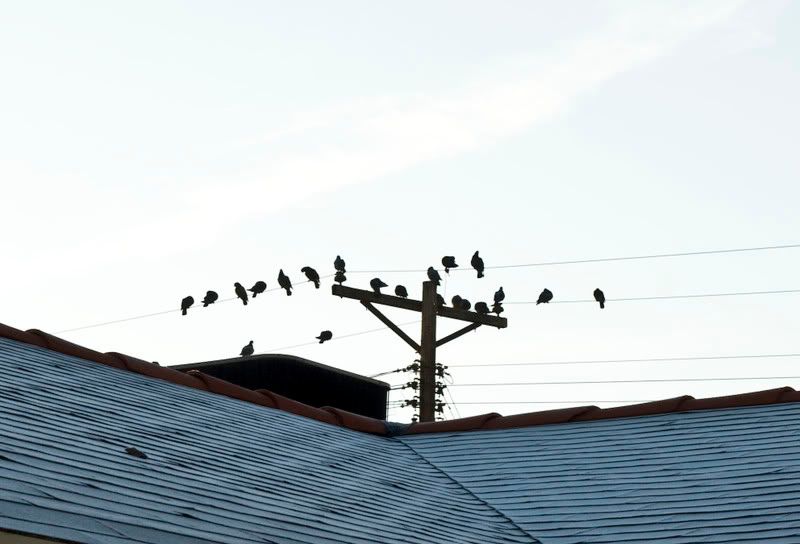 exist all over the place here. PIGEONS! They are EV-ERY-WHERE! We "affectionately" call them flying rats. Ick!! Anyone have a BB Gun I can borrow? ;)
Here is my newest strap slip cover creation...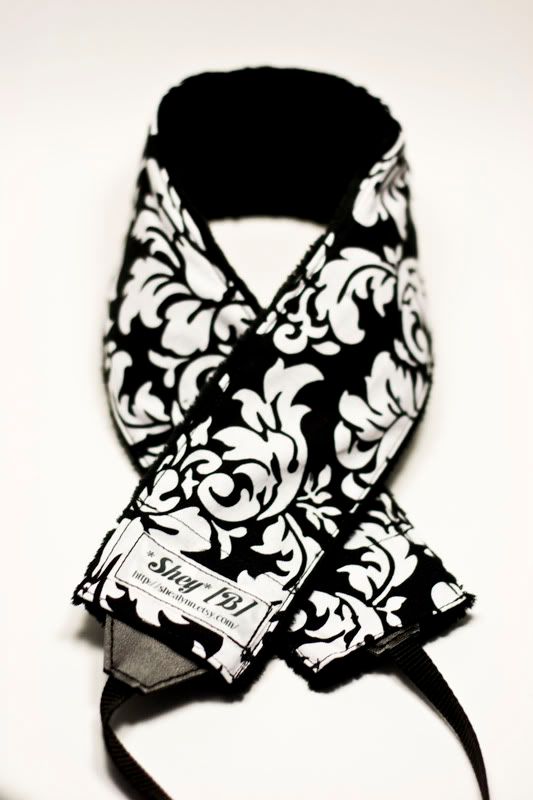 may not look too new... but check out what's on the other side...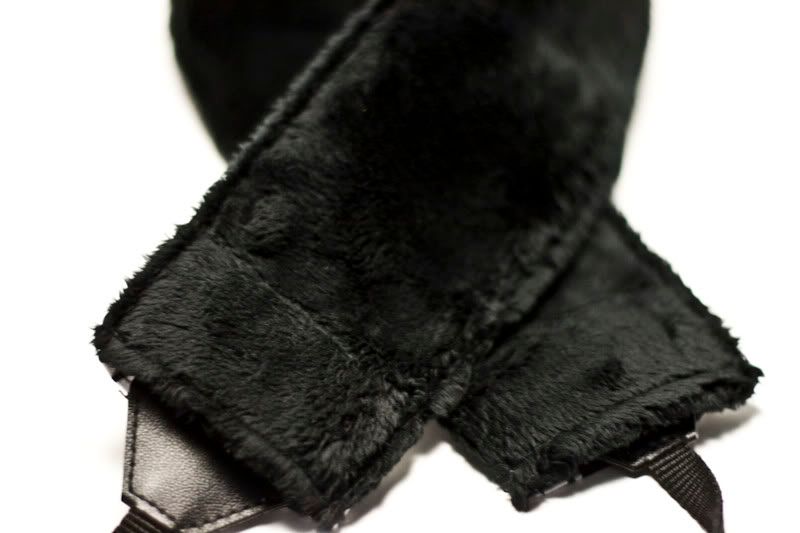 That my friends is an extremely soft fabric... Minky!! I guess it could be in the faux fur category... but it is fabulous! It's in
my shop
now if you want one. ;)
What have you all been up to lately?
More later!!
XOXO,
Shealynn