Well, here is the post! The one I mentioned earlier in the week. What? You don't remember?
I mentioned earlier in the week that I had some big news... [I am NOT pregnant]. News that pertains to my 2009 goal/resolution list... Meet "Aurora"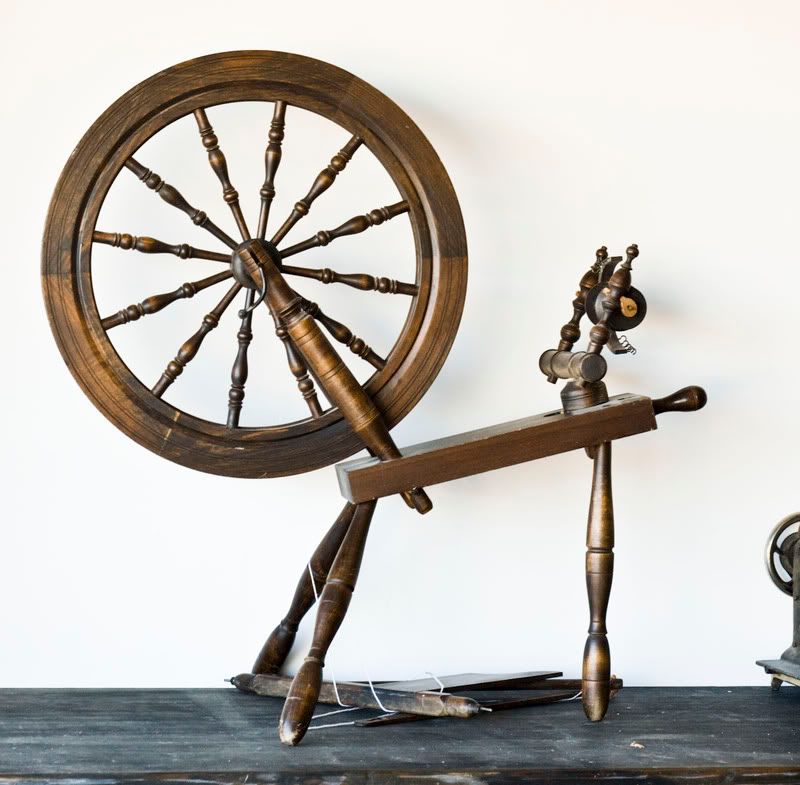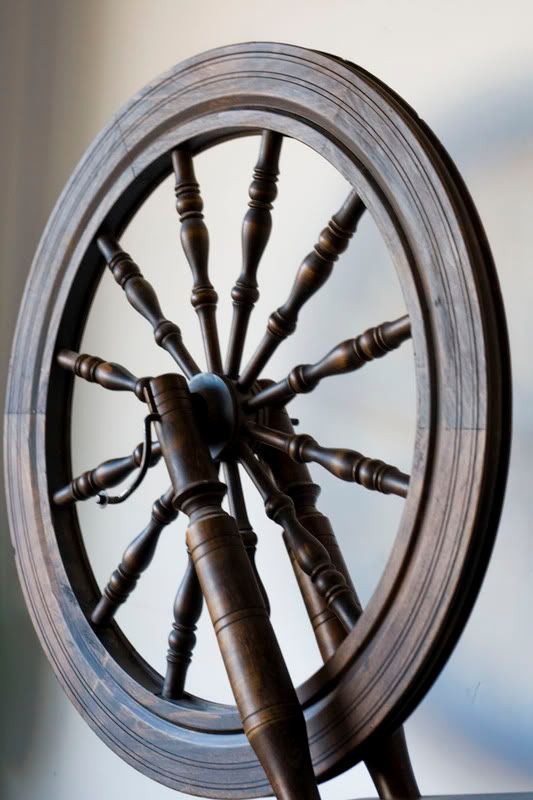 Yes, I named my SPINNING WHEEL! ;) Remember Aurora from Sleeping Beauty? She pricks her finger on a spinning wheel... therefore, the name is quite fitting. Better than anything else... at least I think. I am not normally the type of person to name inanimate objects, but I'll allow myself to name this.
Yes! I got a spinning wheel! So, I can SPIN MY OWN YARN!! :D So, I can sorta cross that off the list, right? I hope to learn how to use this VERY soon. The woman I got it from [one of the nicest people I have met in Arizona thus far] had some other things for me too...
ANOTHER SPINNING WHEEL! This one, however, does not have a name... unless you want to call it Louet... but that is the manufacturer. LOL.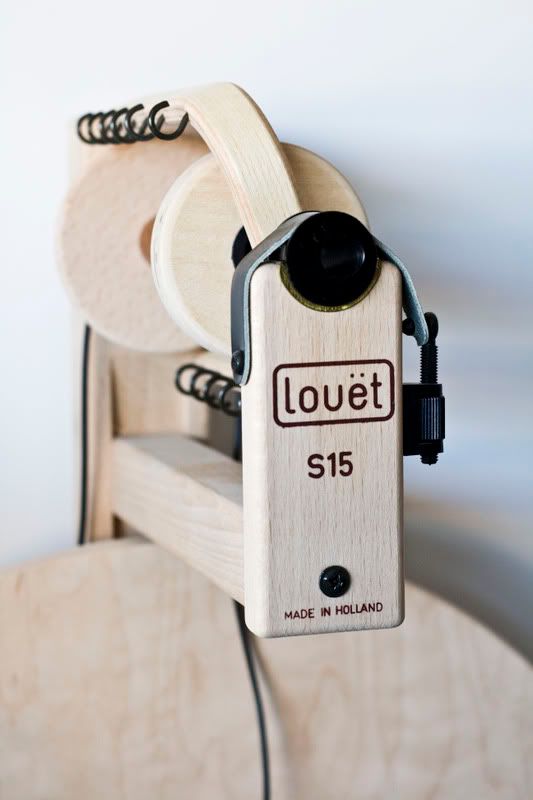 Some bobbins that go with Aurora. [Holds the spun yarn]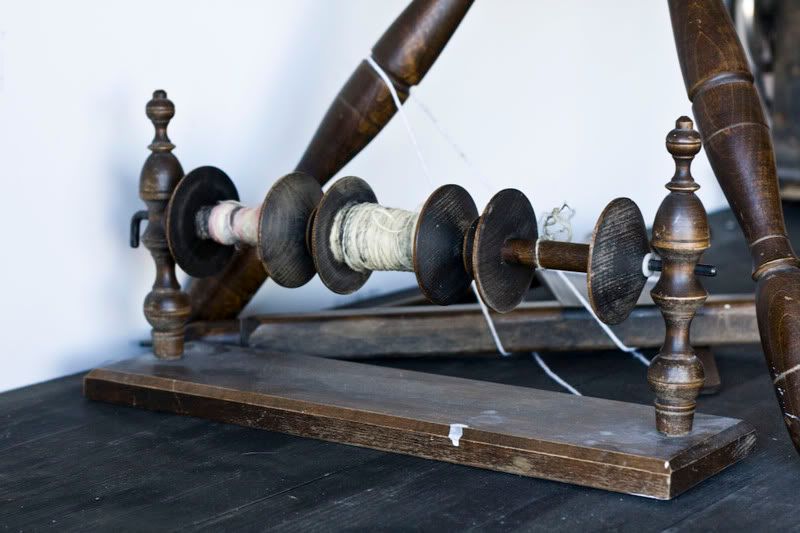 Some carders... Essential for spinning! Think of it like brushing the wool, alpaca, or whatever hair you're using...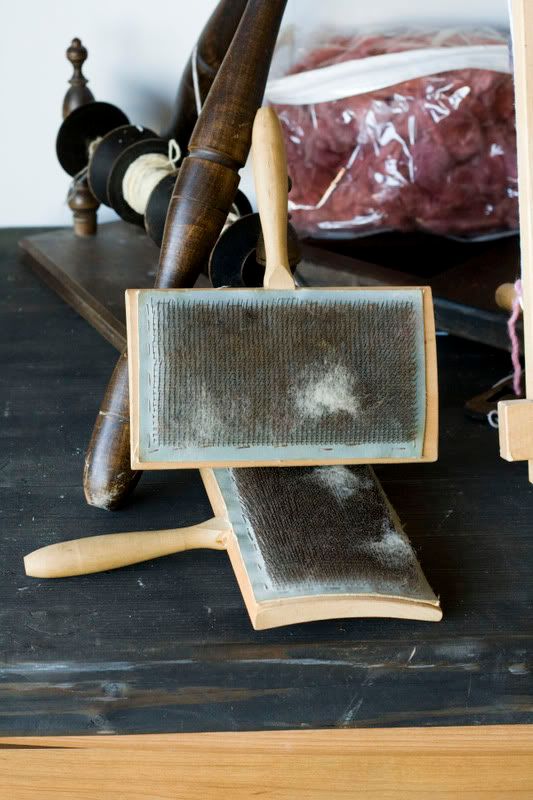 She even gave me a pillow case FULL of her brother's sheep's wool!!! WOO HOO!! I can start almost immediately. Just need to card and dye it first.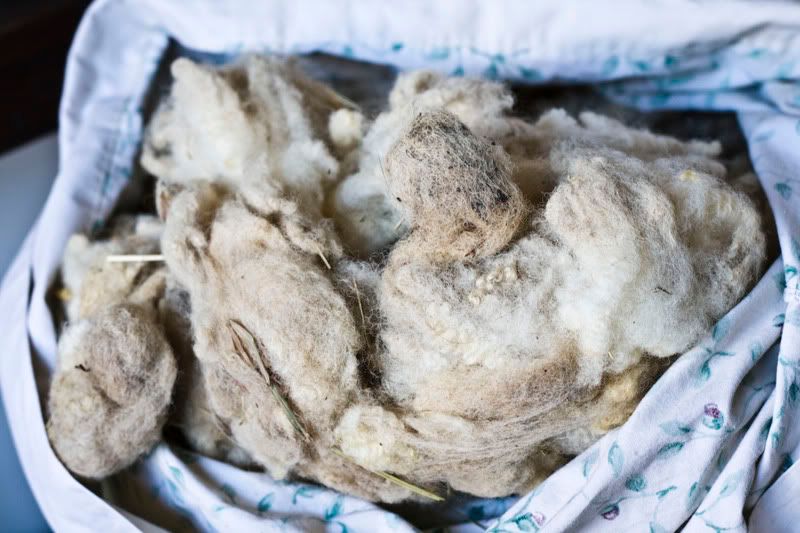 An antique sewing machine...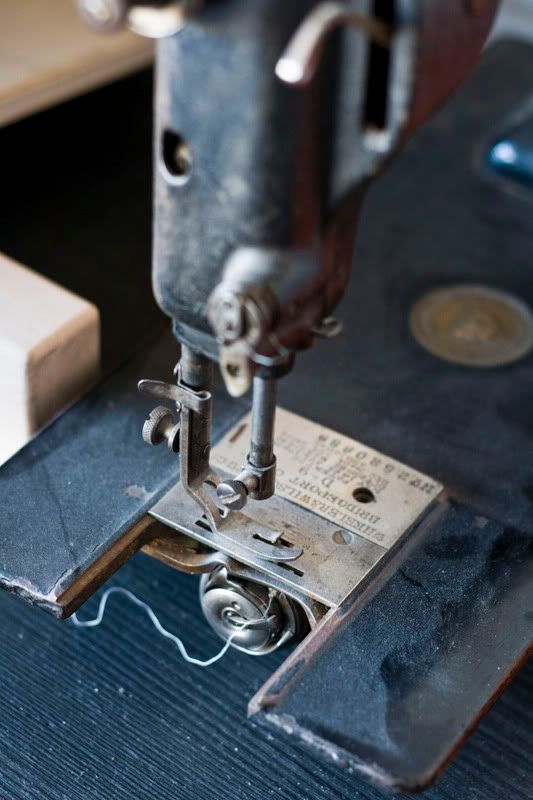 AND AND AND! A LOOM! I don't have that yet... I have to go back and get it! It's pretty big. Anyone want a rug? LOL!!!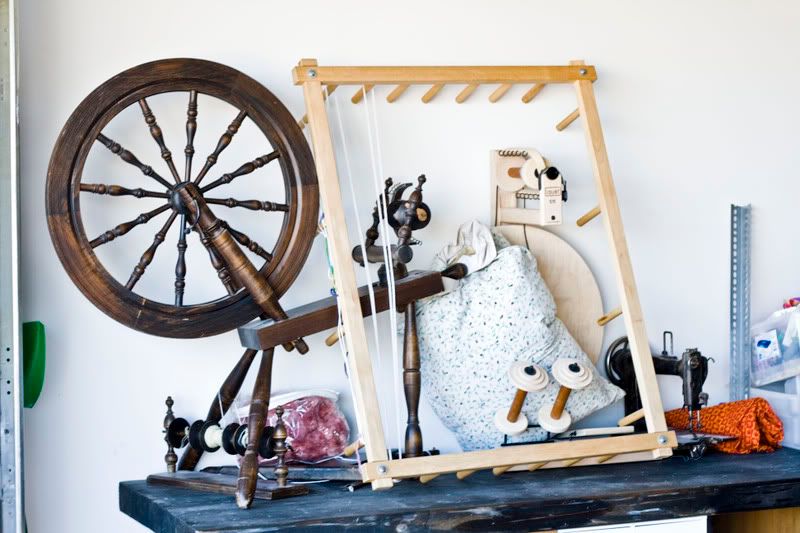 No, I don't know how to spin yarn - yet. But I have been reading a bit about it. She gave me some books and magazines. I will learn!! CAN NOT WAIT!
Anyway. Just wanted to share. I am really excited. Pictures of the loom to come.
On another note... there is another giveaway going on at "The Secret Is In The Sauce". Click
HERE
to enter.
Have a fabulous Saturday! Do stop in my comments and say hello!!! :D
XOXO,
Shealynn