GIVEAWAY CLOSED.
WINNER TO BE ANNOUNCED
THURSDAY DEC. 3rd
First of all...
Happy Birthday Mom!!!

We miss you, and wish we could spend

time with you today!

You're the best mom EVER!

See you next month!

Love you!!!

______________________________________________________________________________

OK...

How about making this Holiday Season

easy on yourself?

You'd like that, wouldn't you?

I know I sure would!!

I know that there are many

of us that love to send out Holiday

cards with pictures on them.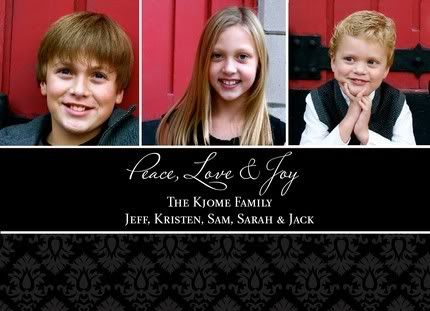 Well, that's where Mel of MKL Designs

comes in!

She designs wonderful digital card templates

and sells them on Etsy!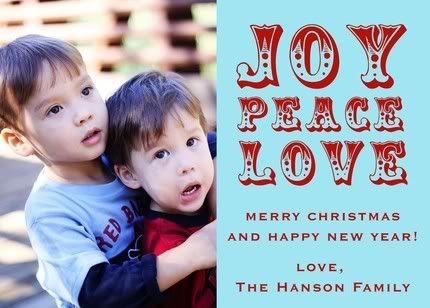 Pick your design...

she puts in the personalized stuff.

Then, you can either take them somewhere to

be printed - like Costco, or

Mel can have them printed for you!

Awesome!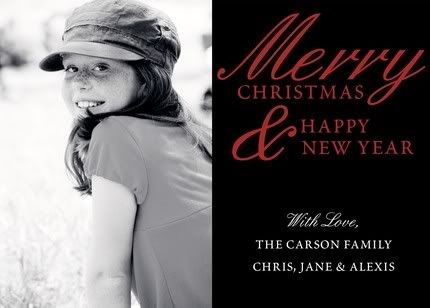 What's even better?

Mel is offering ONE lucky winner

their choice of a Holiday card design in her shop...

AND 25 of them printed by her FOR FREE!!

Seriously!

Doesn't.
Get.
Better.

Than.

That!

So, who wants to win?!

Leave a comment for each one!!
Remember! You
do not
have to answer every question,

but the more you answer

, the more chances you have at winning. :)
And

PLEASE

remember to

check back here

to see if you have won! If you win, you

must

send me an email claiming your prize.
1. Just leave a comment.
2. Go visit the
MKL Designs
. Come back here and tell me what card design is your fave.
5. Blog, Tweet and/or Facebook about the giveaway.

6. Follow Me on Twitter.

7. Follow my blog.
8. Buy from Mel's shop before the giveaway is over and receive
5 extra entries
!
Make sure you come back here and let me know you did... also make sure you let
her know you're from THE BENNER DAILY.
8. Leave a comment wishing my Mom a Happy Birthday. :)

Good luck!!
This giveaway ENDS next Wednesday ... time? ... you'll see. ;)
Thank you
Mel
for offering to do a giveaway and Sponsoring The Benner Daily!! You rock!
If you're interested in becoming a The Benner Daily sponsor, we would Love to have you!
Please email for more information!
shealynn AT gmail.com